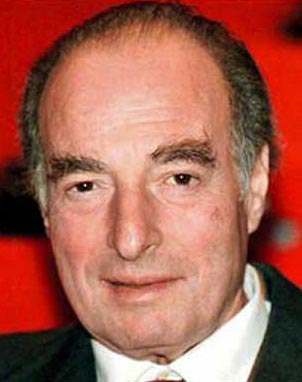 How tangled is the web of deception among the
Rich and infamous
you ask? More twisted than you can imagine.
Marc Rich Among Those Facing Madoff Losses
By ALISON LEIGH COWAN

Many investors who have lost money as clients of the financier Bernard L. Madoff have done what anyone might be expected to do in that situation: seek recourse through the courts.

But one potential victim, Marc Rich, is not likely to go that route because of his own legal issues. Mr. Rich is the commodities trader who fled to Switzerland in 1983 to escape prosecution for financial crimes and later received a pardon from President Bill Clinton on the last night of his administration in 2001.

Monika Meili, a spokeswoman for Mr. Rich's office in Zug, told Bloomberg News on Thursday, "We can confirm that the Marc Rich Group and Marc Rich have an insignificant exposure held indirectly, which has no material impact on the overall financial situation of the group."

The loss was $10 million to $15 million, according to someone with long knowledge with Mr. Rich's finances who insisted on anonymity because he had not been authorized to speak.

He and another person, also knowledgeable about Mr. Rich's finances, said the loss stemmed from Mr. Rich's association with the money manager J. Ezra Merkin.

Mr. Merkin, a hedge fund investor whose Park Avenue firm claimed until recently to have $5 billion under management, has been investing for Mr. Rich for years. Mr. Merkin told his clients last month that he had entrusted more than $1 billion of their money to Mr. Madoff and that the likelihood of recovery was difficult to gauge. At least three of those clients, including New York University, New York Law School and an individual investor, have sued Mr. Merkin for mishandling their funds and for misrepresenting how he operated...
And, you ask, just how did these two lovely people meet? The Times explains, much to my chagrin, that they met via an Orthodox shul. And yet there is a silver lining at the end of this sorry story. Ezra's term as president of the synagogue will "expire" in the spring.
...Mr. Rich apparently knew Mr. Merkin through the Fifth Avenue Synagogue, where he was once a member. Mr. Merkin's father, Hermann, was a founder of the synagogue a half-century ago and Mr. Merkin is its current president.

Many of the charitable institutions that once welcomed Mr. Merkin into their inner sanctums, boards and investment committees because of his investment acumen and success have been politely accepting his resignation from those roles in recent weeks.

Yaakov Kermaier, the rabbi of Fifth Avenue Synagogue, several of whose members have also become potential victims of Mr. Madoff because of their association with Mr. Merkin, said in an e-mail message this week that Mr. Merkin's term was winding down, though not because of the scandal.

"The elections for synagogue president (and other officers) are in the spring, though the formal nomination process begins months earlier," he wrote in an e-mail message. "Ezra Merkin's presidential term concludes this coming spring, and because of constitutional term limits, he is ineligible to run for another term as president. Ezra has led our community with extraordinary dedication and integrity, and I sincerely hope that after he concludes his presidential term, he will continue to serve our congregation in other capacities."
Dear rabbi: Your president may be serving a term in another institution soon enough. Just know that if circumstances warrant you won't be the first upper East Side rabbi to visit your shul president in a correctional facility.