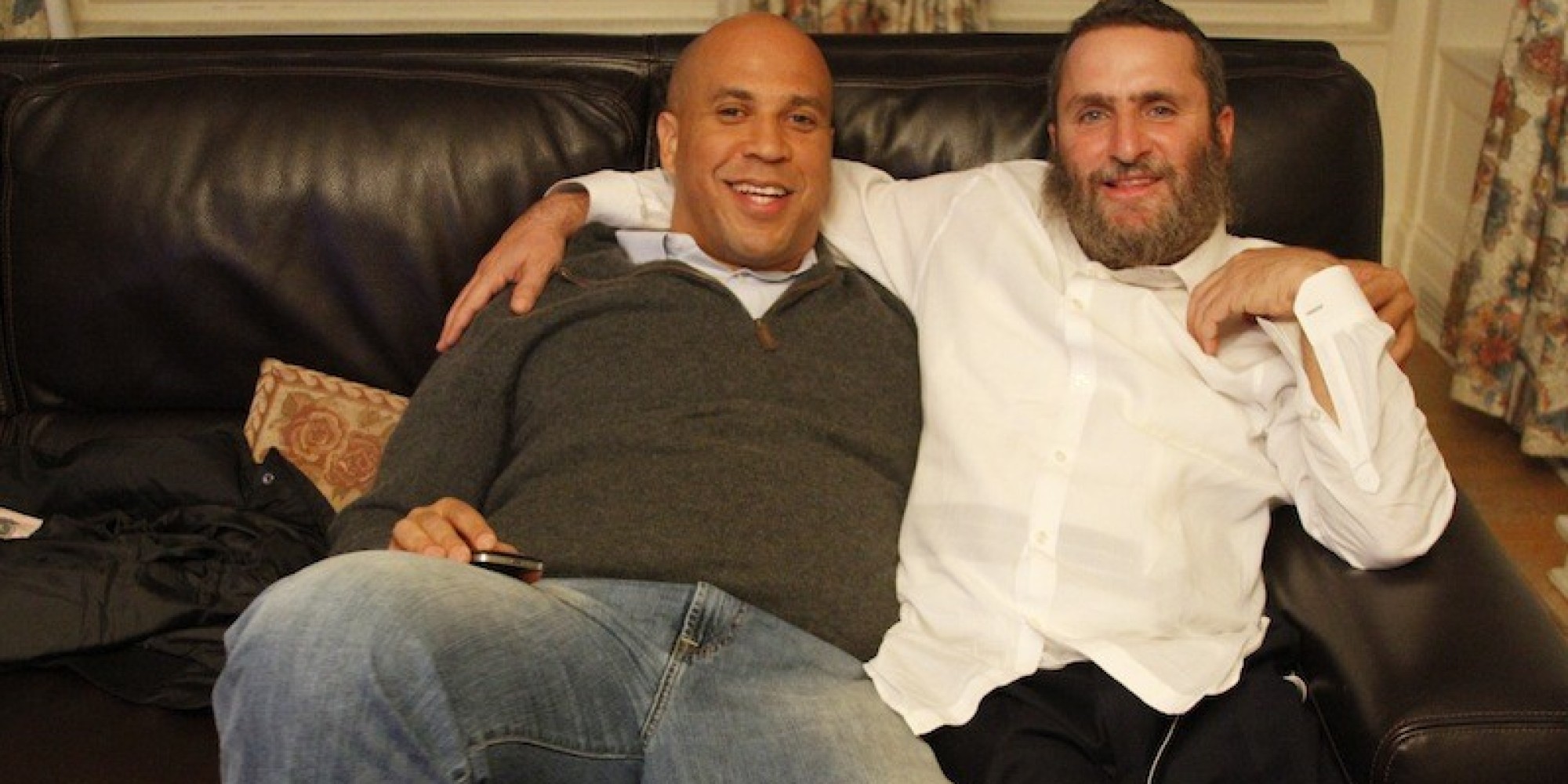 Our neighbor,
Rabbi Shmuely Boteach
made the front page of the Bergen Record today because of anti-Arab ads he has taken out in newspapers, "Rabbi Shmuley Boteach of Englewood has thrust himself onto the public stage again, this time in a worldwide arena at a particularly contentious time."
We admire Shmuley's chutzpah and his status as a celebrity rabbi. It's America and there is nothing wrong with being a successful celebrity in the USA in 2014.
When he ran for congress, Shmuley survived scrutiny of his previous activities and has thrived in the world of celebrity personalities. We have to admire that.
The Record says,
Through a foundation he controls, Boteach has launched a series of ads in national and international newspapers to fight what he considers unfair criticism after Israel's sweeping incursion into Gaza over unprovoked rocket attacks from Hamas.

In the first ad, Nobel laureate Elie Wiesel called Hamas a "death cult" and urged "moderate men and women of faith" to criticize terrorists and not Israeli soldiers, "whose terrible choice is to fire and risk harming human shields, or hold their fire and risk the death of their loved ones."

The second ad, published Friday in The New York Times and due to run in other publications this week, accuses the head of the commission appointed by the United Nations to investigate the Gaza fighting, William Schabas, of being an "apologist for radical anti-Semites and America-haters who call for the extermination of Israel."
We say to the little rabbi from Northern Jersey, "Go rabbi, go rabbi, go rabbi, go!" (Apologies to the Beach Boys.)
And we wish him all the best in his campaign for the Nobel Peace Prize. Wait, is he up for that?