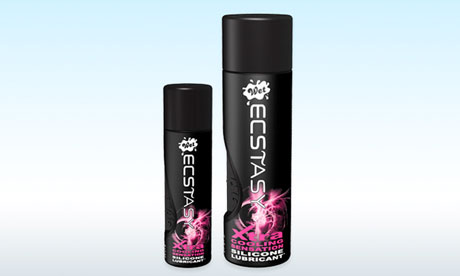 The Guardian reported ("Kosher lube puts oral sex on the menu for Orthodox Jews") that yes, now some personal lubricants are kosher.
The US-made

Wet

range of lubes now has eight lines that have been given a religious stamp of approval, including its "Ecstasy" product. This means that rabbis from the

Rabbinical Council of California

have inspected Wet's 52,000 sq ft production plant and researched the origins of every ingredient to check none comes from items prohibited by kosher rules...





For hundreds of years the Jewish religious establishment has been divided on whether oral sex is allowed as part of a bedroom repertoire; it's still pretty taboo for public discourse – and the rabbis who have approved the lubes haven't spelled out whom their certification will benefit. ...this is the first rabbinic innovation to help kosher oral sex. In eight flavours.
Don't know where the Guardian gets its "divided" information. Maybe from British rabbis.