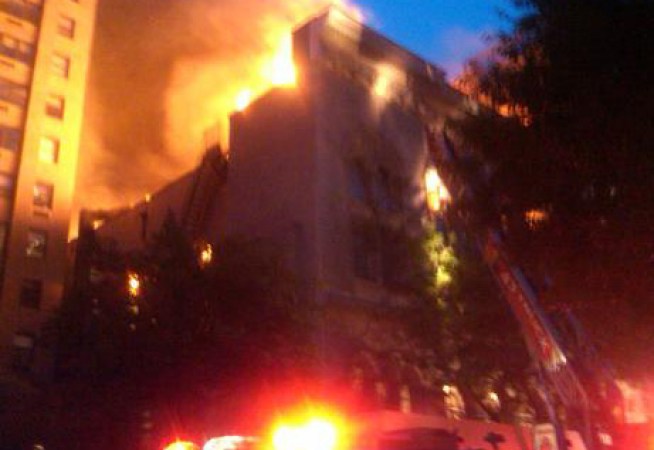 No injuries, no Torahs in the building due to renovations.
NBC Reports:
A four-alarm blaze ripped through a synagogue on the Upper East Side on Monday night.
A fast-moving blaze was first reported to the FDNY at about 8:30 p.m. at the Congregation Kehilath Jeshurun on 125 East 85 Street between Lexington and Park avenues. No Torahs were in the building at the time of the blaze.
A photo tweeted by the FDNY showed a powerful fire that had reached the synagogue's roof. The blaze was brought under control shortly before 10 p.m., according to the FDNY.